Discover TANZANIA Through the Lens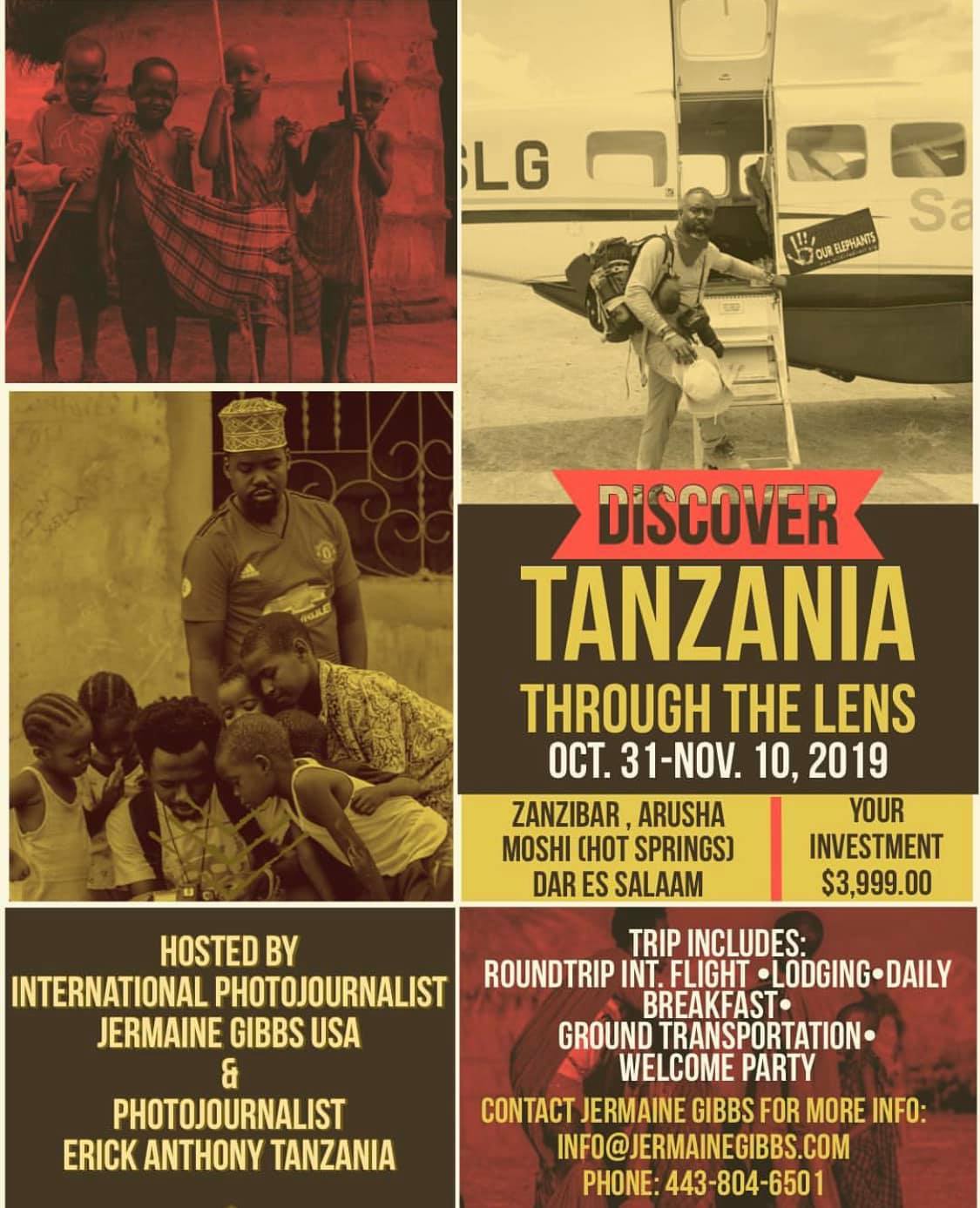 Jermaine Gibbs Photography agrees to coordinate the necessary arrangements for a group expedition to the United Republic of Tanzania, including visits to Zanzibar, Arusha, Moshi (Hot Springs) & Dar Es Salaam.  The expedition includes:
9 days/8 nights departing on October 31, 2019 and returning on November 10, 2019
The total cost of the trip is $3999.00 inclusive of:
Roundtrip International Flight between Washington Dulles International Airport & Julius Nyerere International Airport
Lodging
Daily Breakfast
All Ground Transportation
All Planned Activities
Participants agree to pay the cost per person, on an installment basis as set forth below.  Payments are NON-REFUNDABLE except for $1000.00 for airfare, on a case by case basis.
$ 900.00 Initial Deposit Due March 18th
$ 1000.00  2nd Installment Payment Due June 15th
$ 1000.00  3rd Installment Payment Due August 15th
$ 1099.00 Final Installment Payment Due September 15th
All payments must be in the form of check or money order made payable to:
Jermaine Gibbs
850 E. Lombard Street
Baltimore, Maryland 21202
In-person payments are available by appointment only.  Receipts will be given for your records.